Fannie Mae's article, "What Consumers (Don't) Know About Mortgage Qualification Criteria," revealed that "only 5 to 16 percent of respondents know the correct ranges for key mortgage qualification criteria."
Myth #1: "I Need a 20% Down Payment"
Fannie Mae's survey revealed that consumers overestimate the down payment funds needed to qualify for a home loan. According to the report, 76% of Americans either don't know (40%) or are misinformed (36%) about the minimum down payment required.
Many believe that they need at least 20% down to buy their dream home, but many programs actually let buyers put down as little as 3%.
Below are the results of a Digital Risk survey of Millennials who recently purchased a home.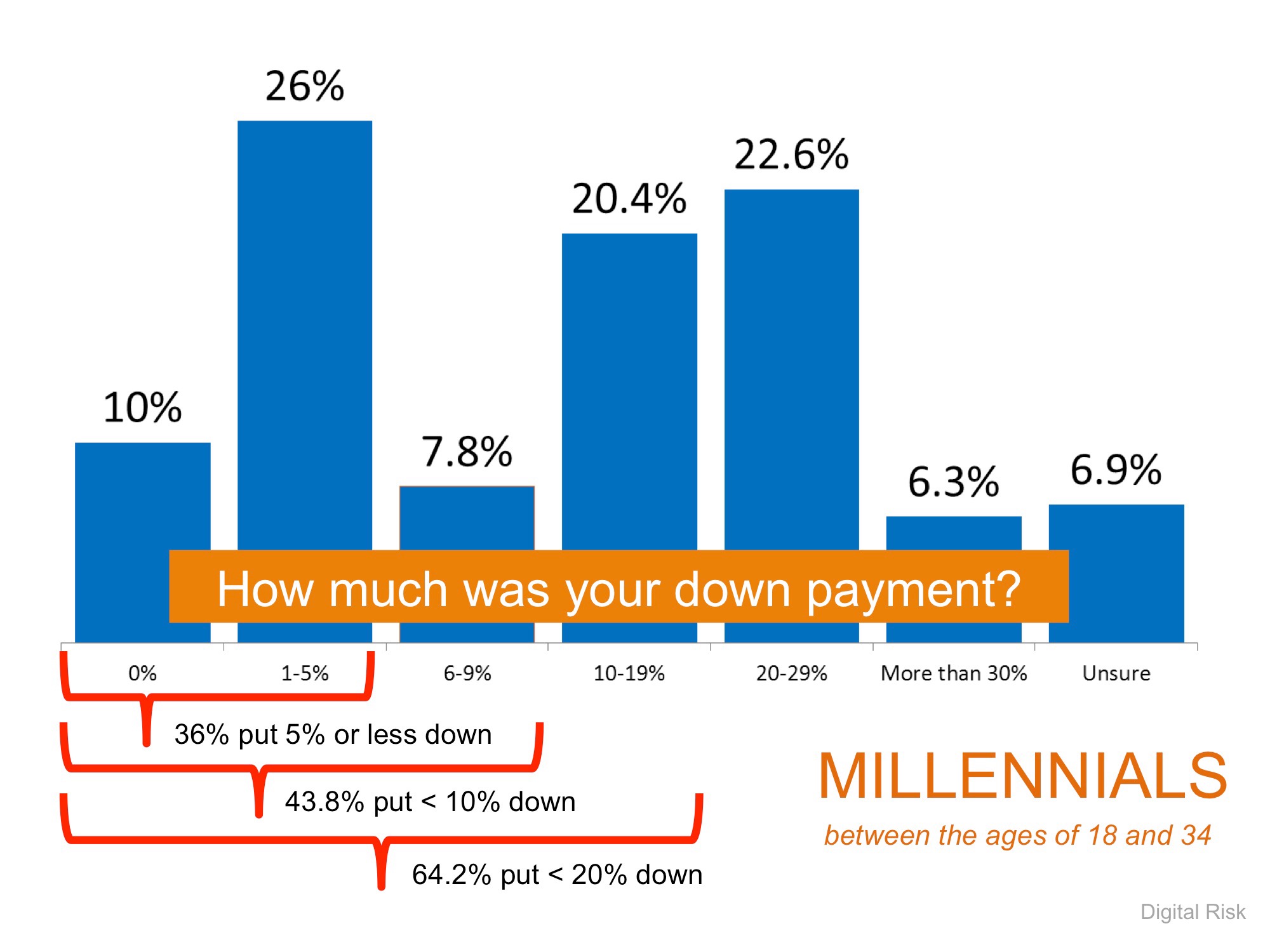 As you can see, 64.2% were able to purchase their home by putting down less than 20%, with 43.8% putting down less than 10%!
Myth #2: "I need a 780 FICO Score or Higher to Buy"
The survey revealed that 59% of Americans either don't know (54%) or are misinformed (5%) about what FICO score is necessary to qualify.
Many Americans believe a 'good' credit score is 780 or higher.
To help debunk this myth, let's take a look at Ellie Mae's latest Origination Insight Report, which focuses on recently closed (approved) loans. As you can see below, 54.7% of approved mortgages had a credit score of 600-749.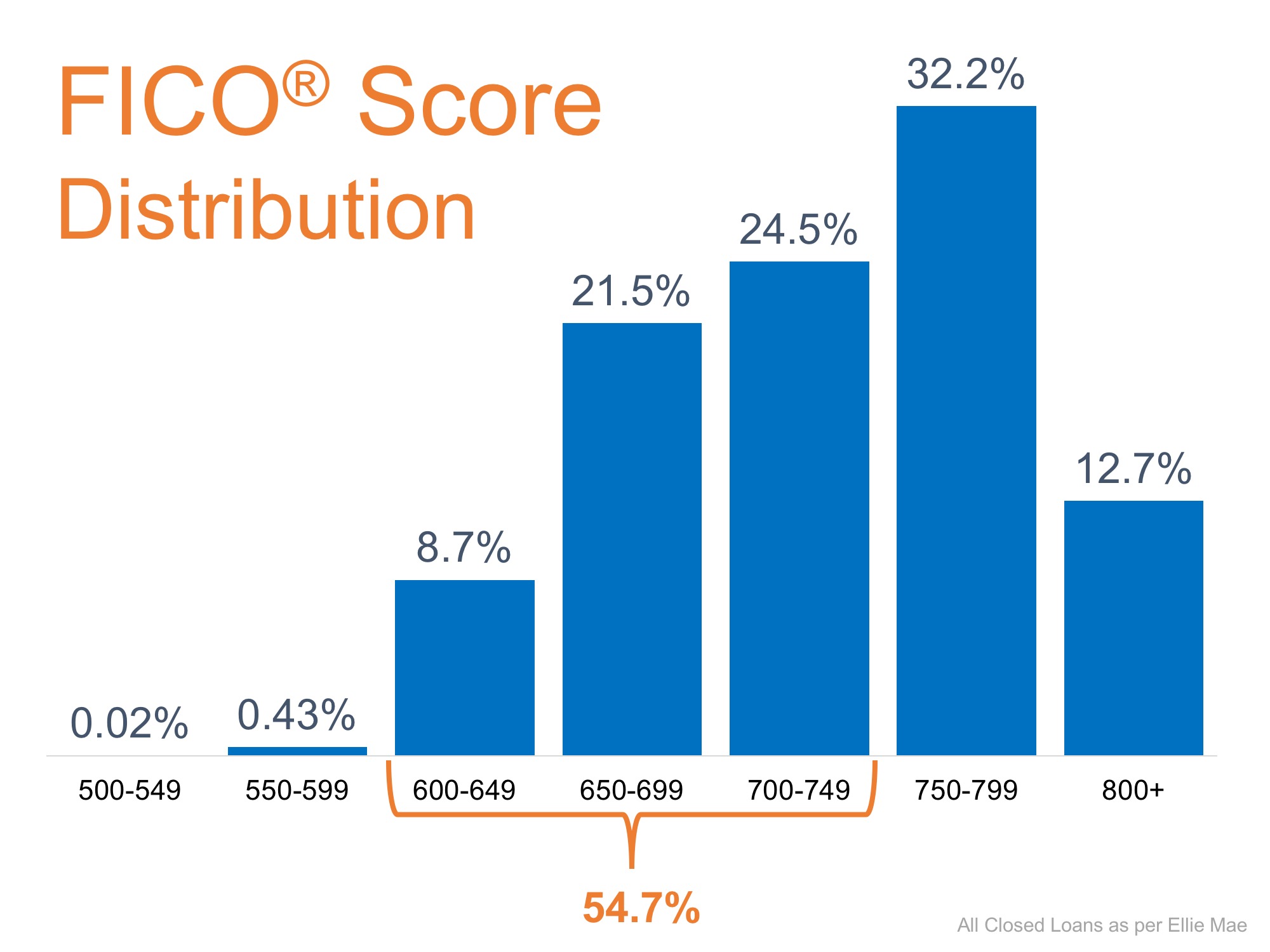 Bottom Line
Whether buying your first home or moving up to your dream home, knowing your options will make the mortgage process easier. Your dream home may already be within your reach.